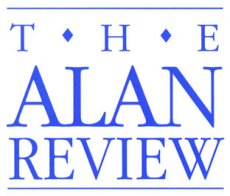 Editors:
Wendy Glenn, Senior Editor
Ricki Ginsberg, Assistant Editor
Volume 22, Number 3
Spring 1995
Young Adult Literature Trivia -
The Best of the Best Books
(Compiled by Kay Parks Bushman)
At the 1994 American Library Association Meeting, young adult librarians selected the top 100 young adult books published during the past 25 years. The following are descriptions of ten of them. Can you name them?
1. Arthur Dent and his friend Ford Prefect travel to a variety of civilizations in space to collect information for a guidebook.
2. During her senior year, Katherine deals with her first sexual relationship, as well as its break-up.
3. The game of basketball mirrors the conflicts in the lives of Jerome and Bix.
4. Unknowingly, Jane Jerome falls in love with one of the boys who has trashed her house and injured her sister.
5. After meeting at the New York City Metropolitan Museum of Art, Lisa and Annie fall in love but feel they must hide their relationship from their family and friends.
6. After witnessing his own brother's death in a boating accident and feeling partly responsible, Conrad battles his own suicidal tendencies.
7. Jessie and the other rebellious members of a wilderness survival team leave their adult leader behind to go on a dangerous river raft ride in the white waters of the Grand Canyon.
Source: scholar.lib.vt.edu
You might also like: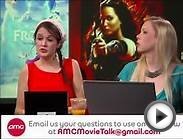 Why Do We See So Many Young Adult Books Turned Into Movies ...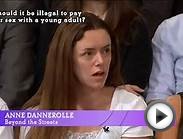 Should It Be Illegal To Pay For Sex With A Young Adult ...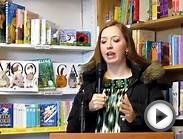 Shannon Hale on Young Adult Literature
Related posts: