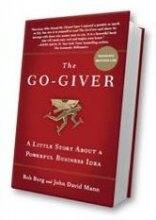 By In
What are the best sales tactics and sales strategies to grow my business? Every business owner has asked that question more times than they care to count. And the following best sales books give you the answers.
Selling strategies have changed in interesting ways with technology. The following guide to best sales books will show you how to combine tried-and-true sales strategies with the newest sales approaches to getting and keeping the most profitable customers. Check out the following books about sales below (in no particular order):
"SNAP Selling: Speed Up Sales and Win More Business with Today's Frazzled Customers" by Jill Konrath
Stop selling the old fashioned way. Crazy-busy and frazzled prospects need to be handled differently. And this is where SNAP Selling comes in.
SNAP Selling is an acronym for the success strategies you'll use for those time-strapped customers; make their decision Simple, become iNvaluable in the relationships, Align with the customer's needs at all times and make sure that your solution is a Priority in the customer's mind at all times. This sales book has a companion web site that is loaded with tips, tools and resources for successful SNAP sellers.
(available at Amazon and other book retailers)
—
—
"Selling to the C-Suite: What Every Executive Wants You to Know About Successfully Selling to the Top" by Nicholas A. C. Read and Dr. Stephen J. Bistritz
Every business owner or salesperson knows that if you really want to sell something, you have to sell the person at the top. Selling to the C-Suite is an absolute must have sales book for anyone in business today.
It's like a practical MBA that sellers will appreciate for its touchstone guides on connecting with executives and that purchasing executives will appreciate because it will keep the salespeople they see focused on providing real solutions instead of lip service.
(available at Amazon and other bookstores)
—
—
by Kelly McCormick
Kelly McCormick has written a sales book for people who don't like to sell. If you're the kind of business owner or sales person who has avoided selling because you think or feel it's sleazy. This is a must-read sales book.
Outsell Yourself teaches you how to connect with customers like never before, keep it real, and increase your sales and talk about pricing without getting nauseous.
(available at Amazon and other retailers)
—
—
"Slow Down, Sell Faster!: Understand Your Customer's Buying Process and Maximize Your Sales" by Kevin Davis
In a world of get the sale yesterday Slow Down Sell Faster! is a refreshing sales book. Kevin Davis points out that rushing the already rushed customer doesn't yield results for either the buyer or the seller. You'll learn how to slow down and take the time to identify your customer's real needs and if you've done that, you are halfway there.
Slow Down, Sell Faster! is packed with examples from the author's extensive experience, plus research on customer buying processes rather than traditional selling processes.
—
—
"7 Triggers to Yes: The New Science Behind Influencing People's Decisions" by Russell Granger
If you're a fan of Robert Cialdini and have sales responsibility then, 7 Triggers to Yes is going to be required reading. 7 Triggers to Yes is a real sales book written by a sales person for sales people.
Source: smallbiztrends.com
You might also like:
Ohio Business Video: Old 40 Tavern FOR SALE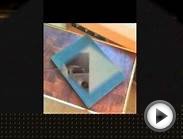 "100 GIRLS" BUNNY YEAGER BOOK FOR SALE!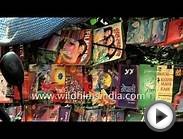 Books for sale at a street corner in Thamel - Kathmandu
Sales: Techniques & Secrets to Persuade & Sell Anything to Anyone - Stop Sucking At Sales! (Sales, Selling, Sales Books, Sales Techniques, Communication Skills, Charisma, Emotional Intelligence)
eBooks ()
Related posts: