Fri Jun 19 14:47:02 EDT 2015
Ok, **SPOILER ALERT**. If you don't wanna know, turn around now, please. HBO's "True Detective" season two starts this Sunday and you might be dying to find out what the show's new theme song is.
If you remember, season one's opening was set to the gothic and spooky folky track "Far From Any Road" by the The Handsome Family. Sung with a foreboding baritone, the song has a dusty and dynamic twangy swing that fit the show and set the ominous tone of what was to come. You've probably heard by now in various reviews, season two of Nic Pizzolatto's show is very different from the inaugural run. As a way to showcase this right off the top, Pizzolatto has done so by choosing a very different theme song.
While the track, "Nevermind" by Leonard Cohen from the 2014 album Popular Problems, is thematically in keeping with the show (and maybe arguably a little too on the nose), musically it's in another dimension. It's delivered in Cohen's latter career speak/sing approach, over a minimalist beat, a subtle organ line, and some back up singers, while the Arabic elements of the song have been removed for the TV show edit. But it's the lyrics you'll want to pay attention to for a hint at the flavor of the new season:

I had to leave, my life behind/I dug some graves, you'll never find/I was not caught, though many tried/ I live among you, well disguised.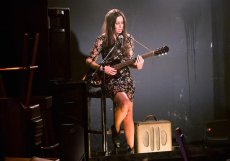 Meanwhile, "True Detective" season two music supervisor T. Bone Burnett told EW a few weeks back, "There is original music that plays an important part in the story this season." The song heard in the first trailer, "The Only Thing Worth Fighting For, " sung by up-and-coming country singer Lera Lynn, is an original song written by Rosanne Cash and Burnett specifically for the show. "I recorded the songs live, just vocal and guitar, having written them minutes before at T. Bone's studio in Los Angeles. Those solo performances add so much to the haunting quality of the songs and work so well within the context of the show. It was a very natural, thrilling and satisfying creative journey, " Lynn said in a press release.
There are two more original songs, also presumably written for the show, that are heard in episode one, Lera Lynn's "This Is My Least Favorite Life, " and Nick Cave and Warren Ellis' "All The Gold In California." The latter looks to be a much darker cover of the sunny 1979 cut by Larry Gatlin and the Gatlin Brothers, more akin to Cave's work in Grinderman.
Source: blogs.indiewire.com
You might also like: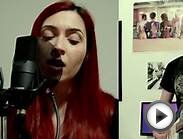 TRUE DETECTIVE Tease Song - SEASON 2 THEME 2015 (cover ...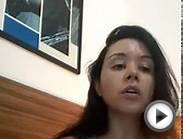 True Detective 2 song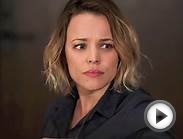 True Detective Season 2 Theme song - Lera Lynn
Related posts: