On a large scale or long-term project it can be hard to know where to start, and a PhD is no exception. However, now I'm in the third year of my PhD, I have come to realise that the hardest part is actually knowing when to stop.
The 'traditional' model of a 3 year PhD assumes that you spend the 1st year on the literature review, the 2nd year on data collection and 3rd year 'writing up'. However I found that the literature review process never really came to an end after that 1st year. Even now, when I should be writing my thesis up, the literature review process is still not completely dormant. There's always new research, new studies, and new information to digest.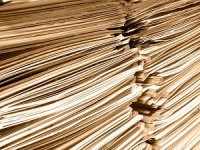 After speaking to fellow postgraduate students I realized that this feeling of not knowing where to stop was common. I've come to realise that it's okay to feel overwhelmed by the literature sometimes. At some point however, the constant reading has to stop (or at least be paused!) for the writing to begin. So how do you learn to stop (or pause) the reading and start writing?
I see some similarities between research literature overload and social media overload. There are so many different types of social media sites available: Facebook, MySpace, Twitter and YouTube to name a few, that people have developed 'rules' for how to best manage the avalanche of information. Here are my top 5 guidelines for dealing with literature overload based on this advice:
1. Time: you do not always need to be connected
Social media aficionados recommend evaluating social media on the time we spend using various sites. Scheduling social media time (for instance during the commute to and from work) is one way to make sure the day is used productively. In much the same way, we should take a step back and evaluate the time we spend on our literature review within the whole research process. Schedule reading time between other important parts of PhD work, such as thinking, writing and discussing ideas with others.
2. Prioritise: don't forget your offline relationships
Social media is meant to facilitate relationships with family members and friends. In much the same way that social media users should avoid devoting all their time to social media relationships and neglecting the real life ones, when researching we need to take some time to remember the purpose of the literature review.
Linda Athanasiadou
maria Athanasiadou.
Source: thesiswhisperer.com
You might also like: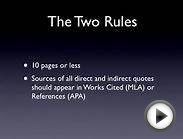 Tips for Thesis Writers: The literature review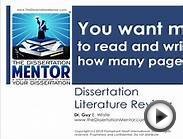 How to Write a Literature Review -- Dr. Guy E White
Literature Review
Related posts: