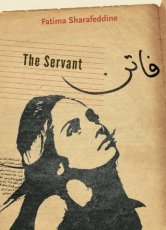 Translated literature is for grown-ups—or so goes conventional anglophone wisdom. And yet there are excellent translated titles available for younger readers, offering them a broader literary palate.
Since 1968 the US-based Mildred L. Batchelder Award has celebrated translated literature for young readers. This year, Lebanese author Zeina Abirached's graphic novel A Game for Swallows was one of three honored titles. With few exceptions, the Batchelder has focused on European languages (A Game for Swallows was translated from the French). But in 2013 the younger, UK-based Marsh Award for Children's Literature in Translation shortlisted its first Arabic-language title, Fatima Sharafeddine's translation of Mithaa Alkhayyat's My Own Special Way.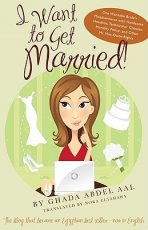 It is only in the last few years that Arabic YA has taken off, pioneered by Samah Idriss, Fatima Sharafeddine, and Noura Noman. The books below explore issues outside the experience of many English-language teen readers—working as a servant, arranging a marriage with the help of family—but with a wit and sympathy that any reader can appreciate.
The Servant
Fatima Sharafeddine
Fatima Sharafeddine, tr.
The Servant—originally titled Faten, after its main character—is a beautiful coming-of-age story that follows a young teenager from rural Lebanon to her new life in Beirut, where she is put to work as a servant in a wealthy family's home. Faten wants more out of her life, and although she never finds a miracle, she finds ways to get that "more."
I Want to Get Married!
Ghada Abdel Aal
Nora El-Tahawy, tr.
This book began as a series of blog posts by author Ghada Abdel Aal, chronicling absurd family meetings and other woes on the path to searching for a suitable husband. The book is a cross between a blog and Arabic maqama, a series of picaresque episodes in the life of a sometimes over-the-top narrator. It's funny, sharp and engaging, and a teen reader will probably know to skip the unnecessary scholarly introduction.
Source: www.worldliteraturetoday.org
History: Ancient History in 50 Events: From Ancient Civilizations to the Fall of the Roman Empire (History Books, History of the World, Ancient Rome) (History in 50 Events Series Book 9)
eBooks ()
You might also like: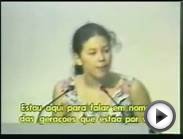 The girl who silenced the world for 5 minutes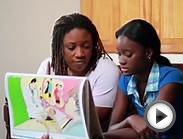 World Population Day 2013: Risk And Responsibility, Teen ...
History: Modern History in 50 Events: From the Industrial Revolution to the Present (World History, History Books, People History) (History in 50 Events Series Book 7)
eBooks ()
Related posts: