The novella has long been traditional publishing's stepchild, often packaged into a collection of an author's shorter works rather than released separately as an individual title. Given the expenses involved in editing, binding, marketing, and distributing print books, publishing such a short format in print has been too much of a financial risk for most publishers. That is—until the digital publishing revolution came along.
Last summer Tor.com, which has been publishing original short fiction on its site, announced a new imprint "dedicated to publishing the best novellas and short novels from emerging writers as well as established authors." On February 12, it released its initial list of titles. "We've been working hard to find some great novellas to launch our line, " said senior editor Lee Harris, "and we've been delighted by the quality and breadth of the stories we received."
Starting in September 2015 the imprint will publish three to four books a month, available in ebook, print-on-demand, and audio formats.These titles will be included in all of Tor's e-library programs, confirmed associate publisher Irene Gallo, who heads the new novella program with publisher Fritz Foy. A select number of releases will be considered for traditional publishing each year.
The titles on Tor.com's initial list include:
The Last Witness by K.J. Parker"A classic Parker tale with a strong supporting cast of princes, courtiers, merchants, academics, and generally unsavory people."
Every Heart a Doorway, Every Word a Prayer by multiple Hugo winner Seanan McGuire—"What happens to the children in fantasy stories, when their tales inevitably end?
Sorcerer of the Wildeeps by Kai Ashante Wilson (DEBUT)—"Dark—but joyous—epic fantasy from an exciting new talent. Tor.com has been proud to publish Wilson's short fiction in the past, and we are delighted to have the opportunity to bring his work to a commercial audience."
The Builders by Daniel Polansky, author of the Low Town series—"For the animals of the Captain's company, survival has meant keeping a low profile, building a new life, and trying to forget the war they lost. But now the Captain's whiskers are twitching at the idea of evening the score."
Of Sorrow and Such by Angela Slatter—"A tale of loyalty and betrayal, of hope and everlasting damnation from a World Fantasy Award finalist."
The Drowning Eyes by Emily Foster (DEBUT)—"The Drowning Eyes is the debut release for Emily Foster, who we discovered during our open submissions period."
There will also be additional stories from Paul Cornell, Mary Robinette Kowal, Alter S. Reiss. Scott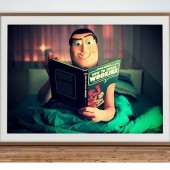 Harrison, Sylvia Spruck Wrigley, David Tallerman, Guy Haley, Michael R Underwood, Matt Wallace, among others.
trends
no coffee for you
trends show
small haircut
because coffee
astronomy model
coffee graduation
job trend
300 haircut
lifestyle care
high lifestyle
new science
lifestyle lyrics rich gang
kreb cycle human fat
trending videos 2018
fashion style guide app
astrology cafe pisces
which coffee are you
what is fashion now
trendy hair women
lifestyle choices
lu bingwei
coffee grinder amazon
science center imax
haircut story
brightest stars in the night sky after twilight
inside of star
fashion
haircut black
astronomy online
coffee tables ikea
Source: reviews.libraryjournal.com
Nelson DeMille Series Order & Checklist: John Corey Series, Joe Ryker Series, John Sutter Series, Paul Brenner Series, Plus All Other Books, Novels, and Short Stories (Series List Book 18)
eBooks ()
You might also like: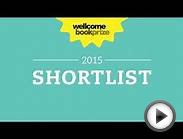 Bill Bryson announces the Wellcome Book Prize 2015 shortlist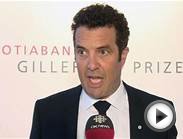 Giller Prize short list announced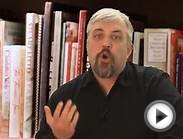 How to Publish Your Book, Novel, or Short Story, Self ...
Michael Connelly Series Order & Checklist: Harry Bosch series, Mickey Haller series, Terry McCaleb series, Plus Character List, All Short Stories, Stand-Alone ... for Each Novel (Series List Book 2)


eBooks ()



Lee Child Series Order & Checklist: Jack Reacher Series Chornological Order, Novels, Short Stories, Plus All Other Works and Stand-Alone Books with Synopsis (Series List Book 5)


eBooks ()



Related posts: