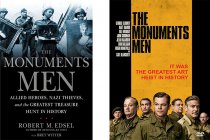 This weekend might not have been the biggest box-office success of the year, but it was notable for at least one reason: three of the four wide releases—family reunion drama This Is Where I Leave You, Liam Neeson action flick Taken 5 A Walk Among the Tombstones, and The Maze Runner—were adapted from bestselling novels. Obviously, that means it's high time we take a look at the books that Hollywood has been using (and occasionally abusing) in 2014. It's not a comprehensive list; too much digital ink has already been spilt on young-adult anything (sorry, Maze Runner), and we won't be responsible for endorsing yet another Nicholas Sparks production (lookin' at you, Best of Me), but here are nine noteworthy book-to-movie adaptations this year.
The Monuments Men by Robert M. Edsel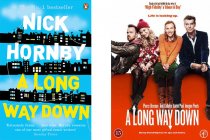 Movie: The Monuments Men
Release: February 7
Is there no World War II property safe from the Hollywood machine? Apparently not in 2014: a full third of the books on this list are set during that war. With Robert M. Edsel's account of the men and women who tried to save "degenerate" works of art from the Nazis, George Clooney probably had the trickiest task, and turned in an uncharacteristically flat adaptation of a much more colorful book.
A Long Way Down by Nick Hornby
Movie: A Long Way Down
Release: June 5
Four lost souls meet atop a London building; all there to jump, suicidally, to their death, but the serendipity of their meeting convinces them to form a kind of un-suicide pact. June's adaptation, which starred an unlikely quartet of actors—Pierce Brosnan, Toni Collette, Imogen Poots, and Aaron Paul—explored themes of, ya know, mortality and stuff.
All You Need Is Kill by Hiroshi Sakurazaka
Movie: Edge of Tomorrow
Release: June 6
If you're one of the people who still believes in Tom Cruise's star power, you might've thought the movie, in which Cruise keeps reliving the same day in a war against aliens, was a (pretty darn decent) sci-fi remake of Groundhog Day. In fact, the source material was a 2009 combat novel by Japanese writer Hiroshi Sakurazaka. We get that the original title wasn't great, but "Edge of Tomorrow" is possibly the most generic choice since that Lady Gaga song.
This Is Where I Leave You by Jonathan Tropper
Movie: This Is Where I Leave You
Release: September 19
Last year, in its search for the next great family reunion drama, Hollywood turned to the stage—but August: Osage County didn't quite connect. This year, it's back to the books. In Jonathan Tropper's This Is Where I Leave You, a crisis similar to August's forces a family back together, with predictably boisterous results. Middle-class white families, you so crazy!
A Walk Among the Tombstones by Lawrence Block
Movie: A Walk Among the Tombstones
Release: September 19
In crime writer Lawrence Block's 10th Matthew Scudder book, the cop-turned-private eye investigates the kidnapping and murder of a client's wife. Which obviously means you cast Liam Neeson, serial avenger of violence against women. (It's Scudder's second outing at the movies, after Jeff Bridges' turn in 1986's 8 Million Ways to Die.) Per Block's noir-ish source material, Neeson gets to frown and brood and say stuff like "I do favors for people" with gravelly conviction—perfect for his particular set of skills .
what product to sell on amazon
how solutions are formed
how many design slots acnh
where is solution explorer
from where dowry system started
who product registration
how product managers work with designers
when management wants you out
where's the science museum
what technology can amish use
how much technology is in the world
where to launch model rockets
when development proceeds in a stepwise fashion
where was technology first invented
where's the london eye
which startup stocks to buy
how much solution in lateral flow test
how much entrepreneur make a year
how to state a solution
how often is frequent
where to find system preferences on mac
when device is in vr reduce flicker
how project iphone to tv
where to develop 35mm film cheap
when startup valuation
how road map
solution whose ph is above 7
where entrepreneurship can be applied
how manager handle conflict
entrepreneur who is skeptical
which product is an example of a consumer good
who entrepreneur definition
how many product managers are there
how many entrepreneurs
how much system 8 powerball
which device is required for the internet connection
why solutions architect
how development is measured
why design thinking works
how many solutions are there to this nonlinear system
where does technology comes from
how entrepreneur become successful
how much technology should be used in the classroom
why product photography is important
how many start up episodes
who to hire first startup
who developed the polio vaccine
where to launch kayak weeki wachee
Source: www.wired.com
You might also like: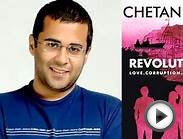 Revolution 2020 to be made into a Movie - Chetan Bhagat ...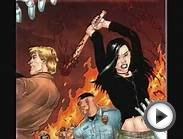 HORROR NOVELS & COMICS THAT SHOULD BE MADE INTO HORROR MOVIES
Related posts: