The New York Times bestselling author launches The Mapmaker's Children at Brown University.
Sarah McCoy, author of The New York Times and USA Today bestselling novel, The Baker's Daughter, has a new book out this Tuesday, and she's come to Providence to launch it. The event, hosted by the Center for the Study of Slavery and Justice and, is scheduled for Tuesday, May 5 at Brown University.
Here's the synopsis of The Mapmaker's Children, McCoy's third novel:
Sarah Brown, the vibrant, talented daughter of abolitionist John Brown, is dynamically changed when she stumbles onto her father's work on the Underground Railroad shortly after being told the shocking news that she won't ever bear children. Realizing that her artistic talents may be able to help save the lives of slaves fleeing north, she becomes one of the movement's leading mapmakers, hiding maps within her paintings while bigotry and hatred steer the country toward a bloody civil war.
Interwoven with Sarah's adventure is the present-day story of Eden, a modern woman desperate to conceive a child with her husband, who moves to an old house in the suburbs of Washington, D.C. and discovers a porcelain head hidden in the root cellar — the remains of an Underground Railroad doll with an extraordinary past of secret messages, danger and deliverance. Sarah and Eden's connection bridges the past and present, forcing each of them to define courage, family, love and legacy in a new way.
We caught up with McCoy to talk more about The Mapmaker's Children. Read our Q and A below, and learn more about the Brown University event .
Rhode Island Monthly: How did come up with the idea for The Mapmaker's Children?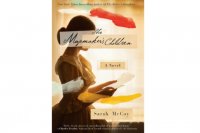 Sarah McCoy: In 2011, after The Baker's Daughter came out, I had this voice in my head that would not quiet and it was saying, "A dog is not a child." I don't have children, I have a dog, my dog is my child — but it kept coming back to me. One night, I sat down and wrote it all in my journal and this scene came to me. She, the voice, was being nasty but she didn't really mean what she was saying. What came of that was this contemporary story about Eden and Jack Anderson struggling with infertility. Jack brings home a puppy and Eden is like, "That is not a substitution."
From there, I came upon some information about [West Virginian abolitionist] John Brown and did a lineage of John Brown in my journal. He had twenty children, some who died at childbirth and others who died later of dysentery. Of his children who lived, one was Sarah Brown. That, then, bloomed this narrative for Sarah. At that point, I sat down, I wrote these two narratives, and I wove them together.
Why did you decide to tell their stories together?
These scars, these hurdles and hindrances and evils and difficulties — both of these characters start with them. Sarah Brown starts with her father being hung and recovering from illness. Eden starts off very angry and she's struggling and feeling helpless, but through this story and their search for a new identity and a new legacy to leave behind, they puzzle it together. Both of the women start hurting and then they bloom. It changes them into something they never would have been had they not gone through that struggle. They redefine what it means to be worthy as a woman.
Source: www.rimonthly.com
You might also like: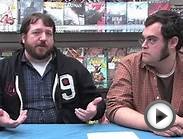 Previews Reviews May 2012 New Graphic Novels - Battlepug ...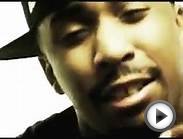 Novel - F_ck Wit My Mind (Starring Angela Yee) / NEW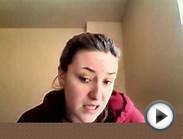 My New Novel-In-Progress (CURRENT COVER?!)
Related posts: