The Drowning House by Elizabeth Black (Nan A. Talese; 288 pages; $25).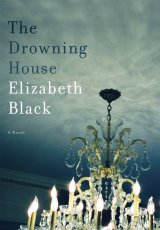 "If there was a sign, I missed it" begins Elizabeth Black's highly publicized debut, The Drowning House. Yea, if there was a sticker on the front of this book proclaiming it tired and tedious, I, too, missed it.
Photographer Clare Porterfield has suffered a huge blow, and her hometown of Galveston has called her home. Clare battles some tough inner demons, as she grapples with her daughter's death, a freak accident in the family backyard. She blames herself; strangely, she also blames her daughter, too eager to recreate the famous photo her mother took of her. With her marriage in shambles, Clare intends to put her heart and soul into her next project: directing an exhibition in Galveston, a place she has avoided for ten years.
She begins a monotonous search for her childhood friend, Patrick Carraday. Black drags out Clare's pursuit so much that I began to doubt his existence entirely. Through Clare's reminiscences of Patrick, it becomes clear they were playing with fire, literally, and were forced apart after a tragic accident.
Accidents seem to follow Clare around. So do family secrets. She does not share close relationships with either her mother or her sister. Her deceased father treated her with scorn and often stood outside her door as a child. There is an undercurrent of sexual abuse here, but Black holds back when she should have fleshed out this issue.
Clare cannot take command of the page. She is Black's main protagonist, yet she pales in comparison to Stella Carraday, a beautiful young woman who drowned in her family's home during the Great Hurricane of 1900. Local lore has made the story legendary: "Stella had been only seventeen when she drowned…So many strange things were said to have been discovered in the aftermath of the storm. A horse, thirsty and disoriented in a second-floor bedroom. Dead snakes dangling from the trees." Stella was supposedly found naked, hanging by her long hair from a chandelier, "the storm waters tore the clothes off most of the drowned."
Stella's intriguing story is interspersed throughout The Drowning House, but Black would have done well to have turned the tale into a dual narrative. I found Stella's scenes far more interesting than Clare's, especially once Black suggested Stella may actually have survived the storm. Stella's character presented an intriguing element, and Black may have been able to save this novel by embellishing this unique individual.
Despite all this discussion of what Black gets wrong, she does do a few things right. Black truly transports the reader to early 1990s Galveston and illustrates the great beauty of the island. "The sky was gulf blue, a color you see nowhere else, intense and full of light, a color that throws ordinary things into sharp relief and turns them into sudden visions." The smells of oleander and of salty air and the stories of hurricane legends provides an atmospheric quality to the story.
Source: bookmagnet.wordpress.com
You might also like: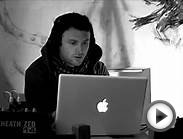 The Drowning Room
November's Chopin Charm European Style Splice Pendant Fashion Princess Necklace (Glod)


Jewelry (November's Chopin)




Available in 2 colors
Stunning party wedding decorations and match with any clothes
100% brand new and high quanlity
Skin-friendly, does not contain any harmful element
Tips to Maintain your accessories: 1) Avoid direct contact with heat, or expose under the sun. 2) Before showering, take out the accessories and keep it in a safe...
Related posts: