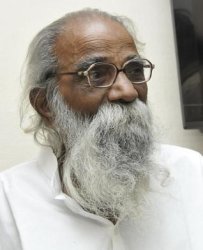 His published works include 37 collections of short stories, 17 novels, six short novels for children, five compilations of short stories for children, three collections of essays and biographies, and eight plays. Many of his works have been translated into other Indian languages.
After beginning his working life in factories, Ravuri became a journalist, working for several Telugu periodicals, before joining the All India Radio (AIR) as a junior script writer and from where he retired as producer. Although his schooling stopped after Class VIII due to poverty, his literary genius has earned him several doctorates. He started writing at the age of 17.
He has the distinction of receiving the State Sahitya Academy Award for Literature twice and the Central Sahitya Academy Award in 1983. He was the first recipient of the Gopichand Literary Award (1968) and Rajalakshmi Award for Literature (1987).
"Bharadwaja's greatest attribute is his flair for story telling. His works proved that
a writer has a social awareness and his work a human purpose."
A report in The Hindu quoted the award committee's statement released in New Delhi:
"Bharadwaja passed through all sorts of vicissitudes of life but continued his service to Telugu literature with perseverance."
Ravuri is best known for his novel Paakuduraallu, a graphic account the film industry behind the scenes. Other well-known works are Kadambari, Jeevana Samaram, Inupu Tera Venuka and Koumudi.
The Award would be additionally special to people of Andhra Pradesh, where this year is being observed as the Telugu Bhasha Vikasa Samvatsaram ('Year for the development of Telugu language').
Source: booksy.in
You might also like: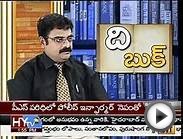 Telugu Novel writer SIMHAPRASAD Interview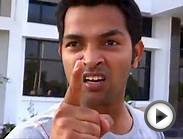 The Novel - A Thriller Telugu Short film
Related posts: