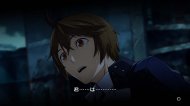 The PlayStation Vita has transformed into a great platform for visual novels. For the uninformed, these games are usually developed in Japan and heavily focuses on the story elements with minimal gameplay (if at all). The portability and high-res screen of the handheld system makes it perfect for this genre. So what are the best visual novel games for the Vita? You can find out in our list below.
5. Xblaze Series
The BlazBlue series of fighting games has developed a hardcore following over the years. Set 150 years before BlazBlue: Calamity Trigger, the story of XBlaze Code: Embryo follows Toya Kagari, a normal high school student who eventually get caught up in a war. For a visual novel game, the graphics are really top notch as it resembles a well produced anime. Based on your actions, there are also multiple endings to unlock.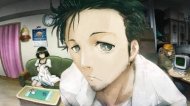 Aside from XBlaze Code: Embryo, XBlaze Lost: Memories is also coming out in the near future. The sequel features some returning characters from the first game in addition to adding a 2D dungeon for players to explore to break up the more traditional visual novel sections. You can purchase the two games from the series with these links on Amazon: XBlaze Code: Embryo and XBlaze Lost: Memories.
4. Steins;Gate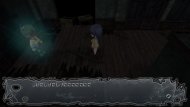 Steins;Gate came out for multiple platforms starting with the Xbox 360. Up until now, however, the game was only translated in English for the PC despite getting a lot of acclaim from fans of the genre. Fortunately, PQube is planning to release the localized version of the visual novel for the Vita (and PlayStation 3) later this year.
Steins;Gate is designed to give players a non-linear path. As a result, simply answering a cell phone call are reading through a text message can change the plot. With a secret organization and time traveling elements to boot, the upcoming game seems like it will provide an engrossing experience.
3. Corpse Party: Blood Drive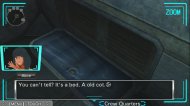 While Corpse Party: Blood Drive has not yet been officially announced, XSEED is heavily hinting that the sequel will eventually be released in the United States for the PlayStation Vita. The new game is more similar to the first title as you will be able to explore the spooky locations from a third-person perspective with control over your character.
Since it is a direct sequel of the first two installments, it is highly recommended that you play those first before jumping into Blood Drive. Otherwise, you most likely have no idea what's going on with the overarching story. Thankfully, both Corpse Party and Corpse Party: Book of Shadows are compatible with the PlayStation Vita thanks to backwards compatibility. You can purchase them here.
2. Zero Escape: Virtue's Last Reward
Another sequel that ranks high on our top visual novels for Vita list is Zero Escape: Virtue's Last Reward. Having been trap in a game set up by a devious mastermind, you are forced to make crucial decisions in order to escape. Along the way, you also has to solve some creative puzzles that really put you into the game's world. While it's pretty short, Zero Escape is designed to for multiple playthroughs as you will learn more and more about the story with each subsequent session.
Source: gameidealist.com
Tokyo Twilight Ghost Hunters - PlayStation Vita


Video Games (Aksys)




As a new transfer student you join as a part-timer at a magazine a front for a strange ghost hunting organization. With each ghost you encounter learn more about...
More Than Just a Visual Novel - Tokyo Twilight Ghost Hunters o erstwo modes: a story and battle. Each episode (13 total) is comprised of one of each. Choose wisely...
13 Episodes of Unfinished Business - Tokyo Twilight Ghost Hunters offers 13 tales of ghosts and exorcism. In story mode, players will need to choose carefully and...
Sense Your Own Path - Tokyo Twilight Ghost Hunters implements an innovative choose-your-own-path system by which the decisions you make affect your path. Want touch...
You might also like: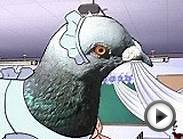 Visual Novel Hatoful Boyfriend vai sair para PS4 e PS Vita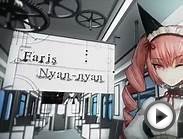 Steins;Gate - Visual Novel Opening (PS3/PS Vita ...
Norn9: Var Commons - PlayStation Vita


Video Games (Aksys)




Branching story paths lead to 24 possible endings
Music by legendary composer Nobuo Uematsu (Final Fantasy Series)
Beautiful backgrounds brought to life by Mioru Akiba (Pokémon Movie Series)
Massive 60 hour story with bonus endings
Code: Realize Guardian of Rebirth - PlayStation Vita


Video Games (Aksys)




Tell Your Own Love Story! - Play to experience your own romantic fairytale! Which of these dashing five will capture your heart and sweep you off your feet
Handsome Historical Figures - Code: Realize ~Guardian of Rebirth~ introduces five well-known European literary figures such as Arsene Lupin, Abraham Van Helsing...
Immersive Steampunk-esque Settings and Characters! - Code: Realize ~Guardian of Rebirth~ is filled with 19th century industrial steam-powered machineries, Gothic-Victorian...

Xblaze Lost: Memories - PlayStation Vita


Video Games (Aksys)




Best of Both Worlds - XBlaze Lost: Memories is a RPG-style, visual novel game. Combining 2D dungeon exploration with traditional visual novel game, the player will...
8-bit retro fun! - Cute chibi-fied sprites are back! Roam around an alternate world and collect Memory Fragments , crystallized memories that tell the story of...
Diverging Stories - XBlaze Lost: Memories offers several routes and multiple endings so each player will be leading their own story! Unexpected twists and turns...

Steins;Gate - PlayStation Vita


Video Games (PQube)




Experience a twisting narrative where user interaction alters the course of the future
Forge lasting emotional bonds with the cast of original and hugely memorably characters
Observe an enhanced visual presentation of the unique and masterful art style
Become immersed in the world of Steins Gate, only fleetingly touched upon in the anime adaptation
Related posts: