Some of the most widely administered tests for Teaching Job in India include the UGC- NET, SET, State level teachers' recruitment programmers like SSC etc. UGC- NET use standardized tests to assess literature achievement, to determine lecturer placement, and to reach specific skill- oriented men. PG students wishing to prefer lectureship continue their efforts after PG generally take these tests, since most INDIAN colleges and universities require test results in applications for lectureship. The most common of these tests include the general aptitude and knowledge of a specific subject.
Now look at the syllabi first
I have omitted the general objective paper which was more like a filter earlier .But, Now, it is equally important to score marks. So add maximum, study it forcefully.
UGC National Eligibility Test English Syllabus
Subject: English
Note:
There will be two question papers, Paper – II and Paper – III
Paper – II
Note: It will cover 50 Objective Type Questions (Multiple choice, Matching type, True / False, Assertion – Reasoning type) carrying 100 marks.
Questions Covers:
Paper – III
(The Commission decided that Paper-III be converted into objective type from the ensuing examination scheduled in June 2012. Further, the Commission also recommended that the action may also be initiated for the development of question banks.There should be 75 objective questions all of which are compulsory covering all the periods of History of English Literature and critical approaches.
These objective tests, I think, are designed to assess current performance in an academic area of a student. Your achievement is viewed as an indicator of previous learning; it will also be used to predict future academic success. A such test administered in a UGC setting would typically include separate measures of Literature, language skills and reading comprehension, arithmetic literary data computation and problem solving, Linguistics, and social studies. In Such a case Electives are not so selective; rather whole literary circle is the syllabi, I think.
Now as you are a literature student, even though the format is objective, what you need to do is to do your studies well with a vision:
There's enormous diversity in literature as this partial list of genres demonstrates: poetry, drama, novel, story, essay etc. They can be grouped farther. For example, in the case of fiction- satirical, biographical, religious, romantic, the novel of manners, naturalistic, allegorical, political, utopian, historical, regional, national epic, ethnic, family saga, experimental, and proletarian or protest. Popular (mass-market) fiction genres include Western, science fiction, detective, romance, and horror/occult. List is not yet conclusive.We read for entertainment and/or instruction, to delight and/or enlighten through the various expressions of the imagination according to some critics. Few find them as the art of exploring and explaining the human experience. Popular or commercial literature may also aim to shock, amaze, or provide us with an escape from reality into another world. Now as a reader you need to explain, extract and exhibit the threads of meaning in the literary piece: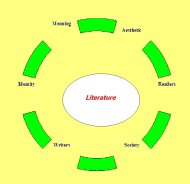 As a reader there are two approaches to reach the meaning:
Readers--> Aesthetics --> Meaning Readers-> Society->Writers ' Identity -> Meaning
In the first one you have to reach the aesthetic level of the created work with such spiritual acclaim as that of the author. You need to be Jogi!
In the second category it is quite cheaper and easier way of reaching the goal. It is the ladder of knowing myself--> where am I -> who are you( the character/ the author)-> The relation between you and me -> the meaning of the text.
Figure out the point of view, or perspective, the writer is using
-> Third-person omniscient- In third-person, the author like god like stature filters everything through a single character's perceptions. Example: Thomas Hardy's novels.
Brilliance SF Crème anti-rides - clarins крем Crème
cafr.brilliancesf-cream.com
.
Source: ardhendude.blogspot.com
You might also like: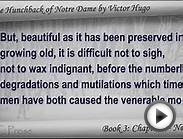 Book 03 - The Hunchback of Notre Dame Audiobook by Victor ...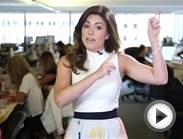 Taylor Swift VS Katy Perry Bad Blood: History Of Their Feud
Youtube: Online Marketing. How To Make Money On Youtube For Beginners And Increase Your Audience.: (youtube, youtube video marketing, how to make money, ... How To Make Money On Youtube Book 1)


eBooks ()



Youtube: Marketing for beginners -Youtube Marketing Strategies Basics (Youtube Books - Youtube Videos - Youtube Marketing - Youtubers - Youtube Marketing Power)


eBooks ()



Related posts: