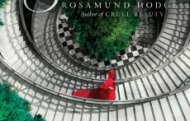 These fairytale updates are not your mama's classics. With twists and turns—plus kickass heroines and swoonworthy romances—these eight modern takes breathe new life into old stories.
by Sarah J. Maas
Beauty And the Beast meets faeries! Huntress Feyre kills a wolf in the woods and, in retribution, is carried away by a monstrous creature. Turns out he's Tamlin, one of the legendary, lethal fairies who once ruled the world. In close quarters, the two connect under the dark shadow of a force set to destroy everything they hold dear. A strong-willed, snarky heroine, an all-consuming love story, and dark, compelling danger make this delicious, fast-paced story a must-read.
by Danielle Paige
In this Oz retelling and its sequel, a young girl from Kansas—and no, not that on—is swept up into the chaos of Oz, and must take on the all-powerful…Dorothy? That's right. In this Oz, Dorothy is the wicked one, a power-mad tyrant who's enslaving the people and stealing their magic. After modern-day Kansas girl Amy Gumm is swept off to Oz then captured and imprisoned, she's rescued by the Order of the Wicked, who herald her as Oz's salvation. As the body count rises, there are delightfully disturbing twists on familiar faces like the Cowardly Lion and the Tin Man, along with new characters—and, of course, a budding romance.
, by Jodi Lynn Anderson
This is a Neverland fearsome and dark, where aging is contagious and the Lost Boys are rumored to consume souls. In such a world, small, mute Tiger Lily, escaping an arranged marriage, falls into a forbidden dalliance with Peter Pan and makes her place among the Lost Boys. But the arrival of Wendy Darling threatens everything Tiger Lily holds dear. Told by Tinker Bell—yep, you read right—this is an emotional, often devastating retelling that upends the classic Peter Pan and leaves you reeling.
by Malinda Lo
Forget Prince Charming. This dark, lyrical retelling of Cinderella takes the servant girl's story to a whole new plane. Left after her father's death to the cruel hands of her wicked stepmother, Ash dreams of the legendary fairies, hoping for refuge. But her pact with the dark Sidhean is more than she bargained for. And when she meets the king's Huntress, Kaisa, she finds strength—and love. Will Ash fall into the darkness of the fairy world? Or will real love be her salvation?
by Rosamund Hodge
This steamy Versailles-set update on Little Red Riding Hood—by the author of Cruel Beauty, itself a take on Beauty And the Beast—centers on Rachelle, trained to protect her village from dark magic. Rachelle's tendency to stray from the path has cost her dearly—she's bound to the very evil she was meant to fight. Now she's been assigned to guard the king's son, Armand, whom, naturally, she despises. Together, they hunt for a legendary sword, navigating the courtly world to uncover conspiracies, magic, and treachery. Hodge is known for confounding and decidedly sexy spins on the classics, so this one is sure to please.
Source: www.barnesandnoble.com
McFarlane's Monsters, Series 4 Twisted Fairy Tales, Gretel Figure, 6 Inches


Toy (McFarlane)




Dated 2005
Gretel figurine
You might also like: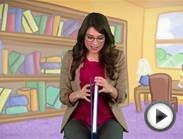 "Into the Woods" Fairy Tales - Compilation - Little Red ...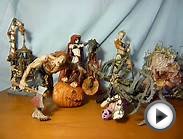 McFarlane Twisted Fairy Tales Figure Collection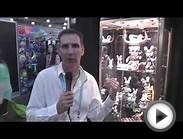 Guide to McFarlane Toys Monsters: Twisted Fairy Tales ...
Twisted Fairy Tales Peter Peter Pumpkin Eater


Toy (Toys)




Peter has definitely lost his cool, his wife is now resting piecefully in the pumpkin
Series 4 focuses on beloved nursery rhyme characters all skewed by the McFarlane vision into something new and different
Measures 6 tall
McFarlane's Monsters Twisted Fairy Tales Complete Set of Six Action Figures Red Riding Hood Gretel Hansel Humpty Dumpty Peter Pumpkin Eater Little Miss Muffet


Toy (McFarlane)




McFarlane s Monsters Twisted Fairy Tales Complete Set of Six Action Figures Red Riding Hood Gretel Hansel Humpty Dumpty Peter Pumpkin Eater Little Miss Muffet

McFarlanes Monsters Series 4 > Peter Pumpkin Eater Action Figure


Toy (Toy Rocket)




Paint: original paint
Scale: 6-inch
Format: action figure
Packaging: clamshell
McFarlane

Twisted Fairy Tales Humpty Dumpty


Toy (Toys)




Falling off the wall was shocking enough, but Humpty is in a real world of hurt now
The infamous McFarlane Monsters action figure line is back
Series 4 focuses on beloved nursery rhyme characters all skewed by the McFarlane vision into something new and different
Measures 6 tall
Related posts: