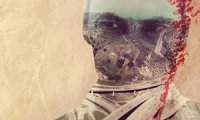 A work of art ... True Detective's opening credits.
I miss Lost. When I watched Sense8, I missed Lost. When I've watched anything starring anyone from Lost, I've missed Lost. And, over the last year or so, whenever I've watched the opening titles of almost any prestigious drama series, I've really missed Lost.
Because Lost knew that an elaborate opening title sequence was essentially wasted space. The show is called Lost, so here's the word "Lost" and the sound of Michael Giacchino accidentally putting his coffee cup down on his ominous noise machine for a couple of seconds. There. That's it. That's all anyone needs.
Tell that to True Detective. The title sequence of the second series is a thing of absolute beauty. It drips with quality. The insistent pulse of the theme tune, coupled with Leonard Cohen's menacing growl, is impossibly seductive. You could screengrab any single frame from the titles and it'd become a bestselling Society6 art print in seconds. If I were in charge of the new James Bond film, I'd rip off the True Detective titles as shamelessly as I physically could. It's gorgeous.
But it's also 90 seconds long. Watch three or four episodes of it in a row – as I did with the first series – and you'll end up hating the titles with a nuclear intensity. Guaranteed. It's exactly what's happened with Orange is the New Black.
Almost 40 episodes of Orange is the New Black have now been made. This means I've sat through those poxy titles almost 40 times. Almost 40 times I've been fooled by the fake ending 20 seconds from the end. Almost 40 times I've muttered, "Make it stop, make it stop" along with the lyrics. The sequence is 20 seconds shorter than True Detective's, but it still means I've now wasted a total of 45 minutes – 45 minutes that I could have spent cooking a nice tea, going for a run, or curing cancer – listening to the bloody thing. Imagine someone walking into a pub with a sockful of pound coins, jamming them all into the jukebox, sticking that song on repeat for 45 minutes and then leaving. You'd follow him home and slash his tyres, wouldn't you? Of course you would. You're only human.
Related: The Affair is compelling television - but will we ever get the truth?
There are plenty of other examples here. Homeland, of course, is a classic. You could leave the room when an episode starts, iron every single piece of clothing you own, and by the time you came back the titles would still be atonally parping away. Newer – but just as annoying – offenders include The Affair and Bloodline, which both grind their gears self-importantly for what seems like an eternity before anything actually happens. Both, also, happen to have theme tunes performed by people who sound like they've been left to die in a ditch, which doesn't exactly help matters.
Source: www.theguardian.com
You might also like: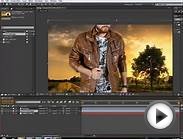 True Detective Title | Double Exposure | After Effects ...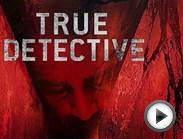 Leonard Cohen - Nevermind (Theme Song "True Detective ...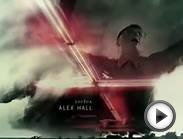 TRUE DETECTIVE TITLE SEQUENCE (NEW INTRO SONG)
Mystery: The Experiment N-32 ( science crime fiction Mystery Thriller Suspense Psychological) (Mystery Conspiracy Drama Scary Crime War experiment revolution political)


eBooks (codenm)



Bizarre True Stories: Weird And Unusual True Stories Of The Paranormal, Strange Sightings, Eerie True Ghost Stories And Unexplained Phenomena (Bizarre ... Unexplained Phenomena, True Ghost Stories,)


eBooks ()



SANMU Men's Theory Of A Deadman Valentines T-shirt L Black


Apparel ()




Machine Wash Without Fade.
Digital Direct Printing,eco-friendly Ink.
100% Cotton.
Delivery Time:7-12 Business Days
Related posts: