INTRODUCTION:
The books on this list illuminate and explore the worlds and lives around us and those far away, where we have come from and where we may be going. Use these books to broaden your horizons and deepen your understandings, whether you are preparing for college or looking to expand your learning in other ways. Choose a list that covers an area you know little about, or choose a title from your favorite subject—either way you will find something to challenge and to inspire.
Following the lead of the previous twenty-first century lists, the 2014 list is designed to mirror academic disciplines. It is divided into five categories: Arts and Humanities, History and Cultures, Literature and Languages, Science and Technology, and Social Sciences. It is a combination of fiction, nonfiction, and poetry. Titles were selected based on criteria including readability, racial and cultural diversity, balance of viewpoints, variety of formats and genres, and title availability. The committee did not seek to define, or redefine the Canon, but to instead offer new ideas and lenses, to open up new areas to explore and learn.
A YALSA committee of public and secondary school librarians selected the 2014 list in collaboration with academic librarians from the Association of College and Research Libraries (ACRL). Revised every five years, this list is intended as a tool for several audiences: students preparing for college, parents, educators, and librarians.
The 2014 Outstanding Books for the College Bound and Lifelong Learners is: Jennifer Rothschild, chair, Arlington County Public Library, Arlington VA; Gladys Smiley Bell, Hampton University, Hampton, VA; Katie Boyes, King County Library System, Kirkland WA; Jennifer Brannen, Durham County Library, Durham, NC; Anna Brannin, St. Stanislaus College, Bay Saint Louis, MS; Robin Brenner, Brookline Public Library, Brookline, MA; Kimberly Copenhaver, Eckerd College, Saint Petersburg, FL; Franklin Escobedo, Oceanside Public Library, Oceanside, CA; Rebecca Jackson, Iowa State University, Ames, IA; Kelly Jensen, Beloit Public Library, Beloit, WI; Ann Perrigo, Allegan District Library, Allegan, MI; Nora Quinlan, Nova Southeastern University, Fort Lauderdale, FL; Kathryn Richert, Downers Grove Public Library, Downers Grove, IL; Kathryn Salo, Melrose Park Public Library, Melrose Park, IL.
With
Soap2Day
, I can immerse myself in a world of captivating stories and unforgettable characters.
Source: www.ala.org
You might also like: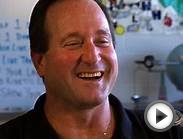 World-record displays and college-bound students: Teacher ...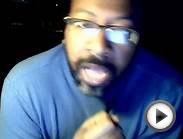 Books for the College Bound Black Man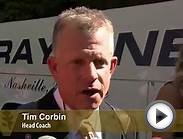 Boys of Summer Send-Off: College World Series Bound
Related posts: