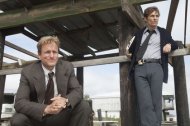 PASADENA - Matthew McConaughey and Woody Harrelson portray characters who are shown in 1995, 2002 and 2012 in the new crime drama True Detective. People can change a lot in 17 years. Yet some characteristics would remain the same. So how did McConaughey and Harrelson strike the balance?
"I just took off my wig, " said Harrelson, prompting laughter at the Television Critics Association tour.
To which McConaughey added, "I just put on my wig."
And the funny thing is, if you watch the debut of True Detective, Sunday on HBO Canada, you'll realize that both actors actually were telling the truth, at least from a physical standpoint.
True Detective is a dark, brooding and exceptionally well-acted series about former Louisiana State CID partners Marty Hart (Harrelson) and Rust Cohle (McConaughey). The 2012 narrative focuses on Marty and Rust giving separate statements to investigators about the murder of a prostitute, Dora Lange, 17 years earlier.
As they look back, details of the crime, replete with occult overtones, are accompanied by insights into the detectives' volatile partnership and the instability of their personal lives. And it's clear to both of them that something has happened in 2012 that would cause police to want to re-examine details of the 1995 case.
Despite their obvious differences, Marty and Rust worked together for seven years, but something went bad in 2002. They don't really keep in touch any more. When they speak of each other now there's not necessarily animosity, but clearly the mysterious occurrences in '95 and '02 changed the paths of their lives, and they have varying degrees of post-traumatic stress disorder.
I must admit, I wish True Detective had a different type of crime at its heart. There's a lot of serial-killer TV out there right now. And there's more coming.
But McConaughey in particular is spectacular, playing a spooky and weird man who, even in '95, already had experienced some horrible things. Interestingly, McConaughey initially was up for the Marty part. But when McConaughey was asked about reading for the Marty role, Harrelson chirped, "If I could interrupt, Matthew doesn't come in and read for a part. He's past the audition stage."
"That's not true, " McConaughey said with a laugh.
"I understood objectively why they would be coming to me with the role of (Marty). It's probably closer to some of my past work. But (Rust) was the voice that I remember writing down, 'I can't wait to turn the page and hear what's coming out of this guy's mouth. It's got fire on it every time.'
Source: www.torontosun.com
You might also like: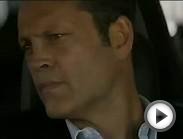 True Detective 2x08 promo (True Detective Season 2 Episode ...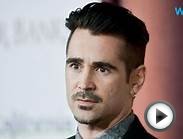 True Detective Season 2 Trailer Released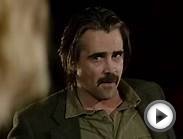 True Detective: Tease (HBO)
Related posts: