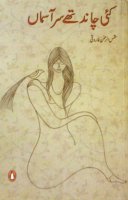 At the function to release the novel sometime back, encomiums were poured on the novel, which Ahmad Mahfooz termed as a 'Jadeed Aab-e-Hayat'. Syed Hamid said that it will help the reader in understanding the Indo-Islamic culture.
The central characters of the novel are Yusuf Saadakar, his daughter Wazeer Khanum and their family. It starts from Yusuf's grandfather Makhsus Ullah and the last generation is Wazeer Khanum's grandson Waseem Jafar.
The novel starts from Kishangarh where Makhsus Ullah, an artist lived, and one day he draws the picture of a woman 'Bani Thani' (bedecked woman), which has a strange resemblance with the daughter of the Maharawal. It remains a mystery how the painting has such resemblance with the photograph of Manmohini.
The family is forced out of the princely state and they move from Uttar Pradesh to Kashmir. The story continues with Makhsus Ullah's son Yahya Badgami and later his sons Dawood and Yaqoob. Circa 1803, British take upon themselves the task to rescue Emperor Shah Alam from the 'captivity' of Marathas and the brothers fight on the side of the English.
The families of Dawood and Yaqub are killed and only the latter's son Yusuf, who is a 10-year-old survives the war. A tawaif, Akbari, brings him up and marries her daughter Asghari to him. Asghari's daughters, Anwari, Umda Khanam and Chhoti Begam, take the story forward.
The eldest gets married to Maulvi Nazir. Nawab Syed Yusuf Ali Khan Bahadur liked Umda Khanam and she went to live with him without marriage. The youngest of the three, turned out to be a rebel. Due to the death of her mother, she was closer to her grandmother and this naturally influenced her ways. She says to her sister, 'Jo mard aayega, chakhungi, pasand aaya to rakhungi'.
Source: urduindia.wordpress.com
You might also like:
CHALO DEKHAIN CHAL KE - AAB-E-HAYAT-NOOR JEHAN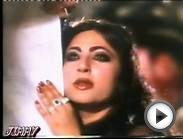 AE ISHQ ZARA AA - AAB-E-HAYAT-NOOR JEHAN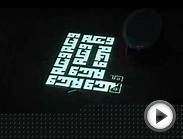 aab e hayat
Related posts: