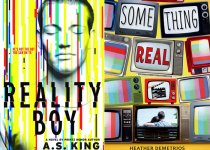 There's nothing better than a great book, except, of course, two great books. And even better than that is two books that belong together, and are just better experienced when read side by side. So in the spirit of helping you plan your reading weekend, here are 6 YAs that should be read one after the other.
For the Social Media Addicted
First:, by Lauren Myracle
Then:, by Lindsey Leavitt
For better or worse, entire social lives can now be carried out through social media, but that wasn't always the case. Ten years ago, when Myracle's TTYL was written, social media was just starting to infiltrate teen's lives, which is what made the concept—a book told entirely through instant message—so delightful. You can read the instant messages of three teens as they deal with growing up, and then you can read Going Vintage, which is basically the exact opposite. It follows a modern girl hurt by social media who decides to live like it's 1962—meaning no cell phones, no social media, and hopefully, no fakeness.
For the Princess Experience
Who doesn't dream of being a princess at at least some point in their life? The Princess Diaries is the quintessential "I'm actually a princess" book, telling the story of Mia Thermopolis discovering her dad is the crown prince of Genovia. It's a super-fun read, with lots of pop-culture references and squee moments. On the other hand, The Selection is about a girl named America who competes in a Bachelor-style competition to become a princess in a dystopian world. While the two sound like they couldn't be more different, each follows a girl as she gets all the things she's supposed to want…but maybe doesn't. Plus, pretty dresses.
For the Reality TV Fan
First:, by A.S. King
Then:, by Heather Demetrios
Reality TV can be a guilty pleasure, but it's all too easy to forget how it affects actually real lives. So if you're interested in a nuanced look at what it's like to live your life behind a camera, both Reality Boy and Something Real are excellent choices. Reality Boy uses magical realism to tell the story of Gerald, a former reality star, as he struggles to find a post-TV reality he can live with, while Something Real takes a more straightforward approach to tell the story of a reality "star" forced back into the life. Both books are about teens who crave normalcy in a world that is anything but.
For Boarding School Life
First:, by John Knowles
Then:, by John Green
Boarding school books aren't uncommon in the YA world, but there's something special about these two. While some don't consider A Separate Peace young adult, it's very much a classic coming-of-age story. Set in a New England boys' boarding school during WWII, it explores themes of growing up, mortality, and love. The same themes can be found in Green's Looking for Alaska, a love and self-discovery story also set at boarding school. It's hard not to see parallels as the characters struggle to belong and find their place in a world that extends far beyond their schools' walls.
Source: www.barnesandnoble.com
Teaching the Novels of Gary Paulsen: Reading Comprehension and Discussion Questions * Graphic Organizers * Vocabulary Activities * Writing Prompts * Literary Response Projects
Book (Teaching Resources)
You might also like: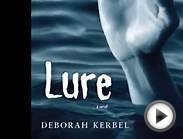 LURE - YA novel by Deborah Kerbel (DundurnPress) - Book ...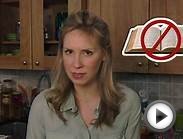 YA novels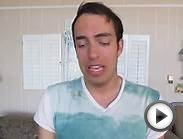 Most Anticipated Upcoming YA Novels
Modern Fantasy Fashion Multi-Colored Haggard Leopard Pattern Metal Buttons Leather Wrap Bracelet (red)


Jewelry (Modern Fantasy)




Dispatched and sent out in a delicate blue lucky proket
Bracelet is pure handmade
Simple style yet fashion
Made from high quality leather
It is imported
Lord of the Flies (William Golding)


Book (Classroom Complete Press)




Dimensions:
Length:11
Height: 0.25
Width: 8.5
Package Quantity: 1

Classroom Complete Press CC2703 Treasure Island - Robert Louis Stevenson


Toy (Classroom Complete Press)




Dimensions:
Length:11
Height: 0.25
Width: 8.5
Related posts: